Jessie Kicks Ass 2: Island of ZOO
Game Design Document state report 04
---
Game Design Document state report 04...
Hi boys and girls!
Just a short update...
I'm finally done with the gameplay description for the whole game. All gameplay is explained, all action areas defined and all scene sketches made.
I've made some changes to few game scenes and removed one unnecessary scene, so there will be 26 game scenes in general, plus 4 prologue scenes of which (at least) one will be used in the epilogue too. There will be 4 additional scenes for minigames.
Apart from that there will be at least one new scene used in cut-scenes. Cut-scenes will be defined next so there could be more scenes I'll need to add. But I don't think it will be more than two additional scenes.
And there will be a map scene, which will be used for navigation and random encounters - if player will have those enabled.
I've also started to write dialogues and already added a new character. This I write in a separate file which will be, when finished, added to the GDD.
I have 18 pages of dialogues for now, but I need to rewrite part where I'm not happy with the "funniness" of it.
So my next job is to write all the dialogues, comments and cut-scenes. All those parts are connected in the way of narration so I'll do those simultaneously while going thru the gameplay from game start to finish.
In that time I'll do some small changes to the game itself by defining new (or removing old) on-scene comment areas. Main character comments are often caused by a gameplay state and this is something I can't precisely predict in advance, that is why I suspect there will be few additions and few small changes to where and when they appear in the game world.
Again a lot of work is ahead of me...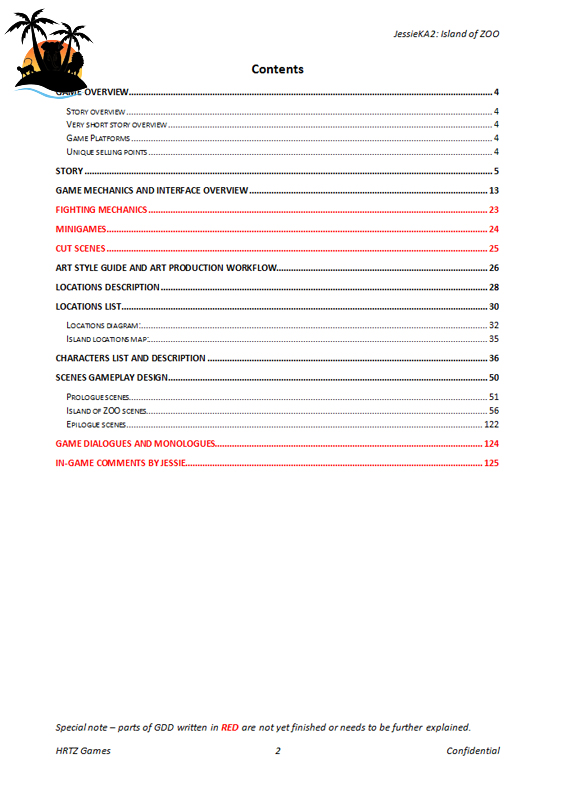 GDD contents thus far
And here are few sketches of the future scenes: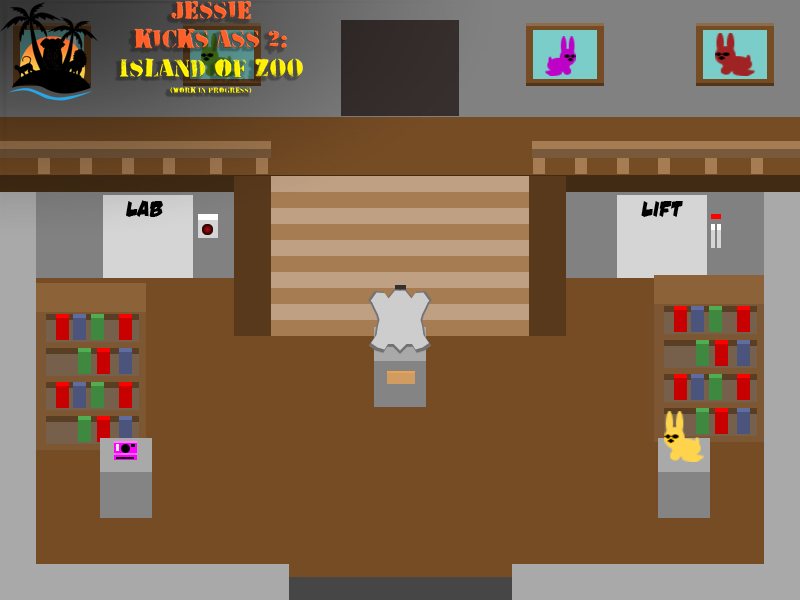 Mister M's Mansion Hall... it's all about the bunnies, baby!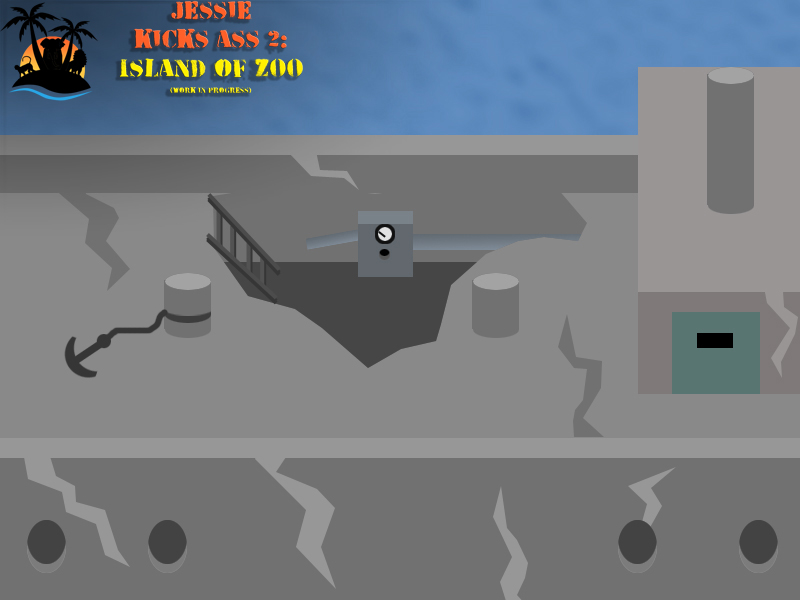 Shipwreck with some useful items...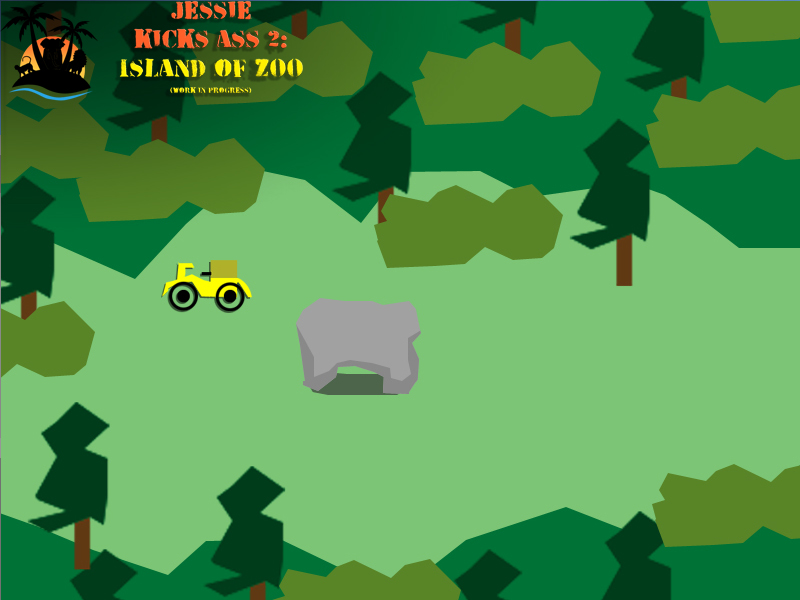 And this is a "Big Rock Location". More important location than it seems at the first glance...
Stay tuned!